Sustainability – A Rising Influence in Hardware and Building Design
29 Apr. 2022
Daniel May, Director at Consort Architectural Hardware explains how the drive towards sustainability is influencing hardware and building design.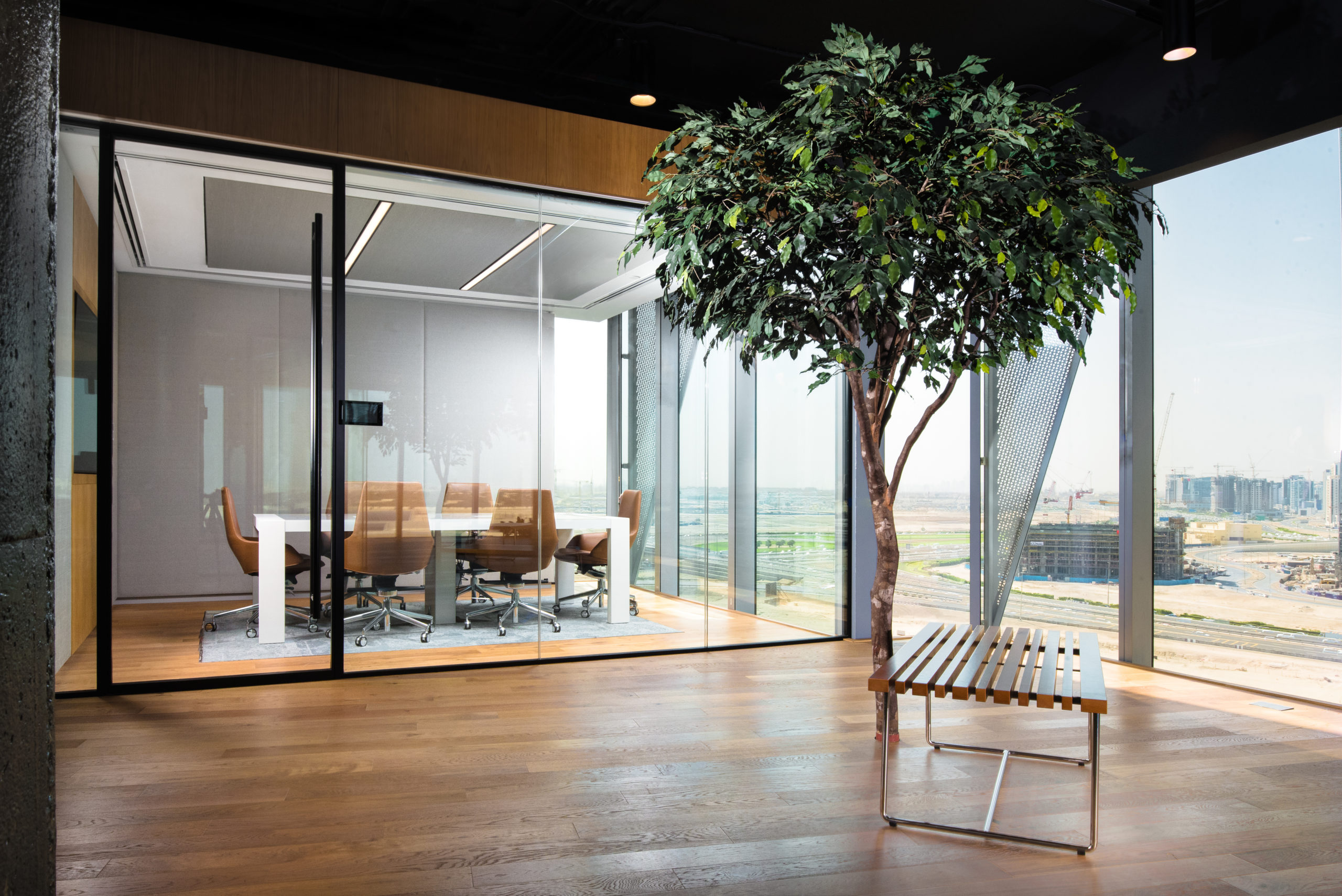 For some time now sustainability has persistently - and rightfully - gained traction in many of the world's leading conversations. Between COP26 and UNEP, both industries and individuals are progressively being held responsible for their environmental footprint, and the growing expectation to go beyond compliance has incited real change.
Predictably, the topic of sustainability has stimulated the built environment too. The construction sector contributes £117 billion to the UK economy - 6% of the total economic output. But those numbers don't tell the whole story, where according to the Department for Environment, Food and Rural Affairs, construction, demolition and excavation accounted for a staggering 62% of the UK's total waste in 2018.
In fact, the built environment reportedly contributes to 38% of total global energy-related CO2 emissions, and that in itself isn't sustainable. On all fronts, there has been a shift in focus as the pressure to do better has intensified. And decision makers across the Architecture, Engineering and Construction (AEC) supply chain must now keep up to remain on track for the government's net zero by 2050 target.
Changing Environments
Promisingly, 82% of AEC organisations now have a dedicated sustainability team in place, and with environmental goals established, sustainable performance is more readily measured today. Third-party assessment methods, such as BREEAM, are zeroing in on new build projects, as well as the refurbishment of existing infrastructures, encouraging the use of lower impact construction materials. As published in their official guidance, decision makers are being urged to 'Reduce, Reuse and Recycle' in a bid to improve their footprint.
In terms of waste, construction materials are recognised as an area ready for improvement. The lifecycle of a construction product has become a core focus area for many and is continually addressed by assessment methods such as BREEAM and standardised by Environmental Product Declarations (EPDs). From material extraction (where in the UK alone, the construction industry accounts for 55% of raw material consumption) to product recycling (where 13% of project materials go direct to waste without being used), all stages of a product's life are critical - and failing to consider a product's, and therefore a building's lifecycle, is becoming a deciding factor in the modern procurement process.
Architectural hardware for example, is one of the most heavily used elements of a building and an integral part of any project. As such, hardware must meet the strict safety standards associated with testing, but so too, the stringent environmental management standards such as the widely recognised ISO 14001 certification. When measuring the functionality of hardware, durability must now be astutely considered, where through increased longevity, quality products can outlast that of the building itself - further minimising environmental impact by removing the need for replacements. As with all building materials, the lifecycle of hardware should be reviewed throughout the manufacturing process, and trusted manufacturers are now providing that detailed evidence as part of the purchasing decision.
The alteration of product packaging is another area that is seeing significant change too. Ahead of the Plastic Packaging Tax set to introduce this year, R&D teams are already sourcing alternative packing options and eliminating product waste in a bid to stimulate the circular economy. This commitment must also transfer through to the specification and design stages of projects too. In some cases, for example, there has been a shift to modular and off-site construction, where elements of the project are constructed and delivered in a finished form. This approach has been designed to reduce the consumption of site waste through the application of controlled manufacturing environments. However, waste can still feature here, and decision makers must continue to recognise their responsibility in choosing the more sustainable product option to avoid sending any waste to landfill where possible.
Sustainable Opportunities
Undoubtedly, the race to net zero is changing the dimensions of the construction sector and the decisions made within. Yet, sustainability and the adoption of a circular economy poses a real opportunity and is likely to drive future projects forward and leave non-adapters behind.
The benefit of sustainable construction is in fact extremely far reaching. Already, most AEC organisations are seeing the advantages, as 3 in 4 construction firms say the introduction of sustainability initiatives has led to a better use of resources. 'Greener' investments can pay dividends across the supply chain in various ways, from contractual wins to building managers seeing a reduction in their running costs over time.
As manufacturers continue to improve the longevity of their architectural components and materials, building performance will continue to peak. When adopted, the use of better, more sustainable materials will diminish the need to replace or refurbish poor quality products over time, decreasing the costs associated with maintenance. From an environmental standpoint, as the need for replacements decreases, so too will the material and packaging waste that has previously contributed to the industry's eye-opening waste statistics - a win-win for all.
The clear, ongoing commitment to sustainable practice is represented by The Architects Registration Board for example, which in 2021 introduced a string of new educational guidelines where students are set to learn key lessons on environmental sustainability. Moving forward, projects may no longer be approached with an environmental checklist in hand, and instead sustainable innovation will likely act as a springboard to elevate decisions throughout the building design process.
As hardware and building design continues to adapt, sustainable construction will progress, providing social, environmental and economic benefits for years to come. But above all, the need to safeguard our future is, and always should be, the most crucial objective - and we simply cannot afford to lose sight of that.
How Consort is delivering on sustainability
Consort is committed to safeguarding our future through the responsible and ethical use of resources, minimising the environmental impact on our planet. In recent years we have taken proactive action towards our supply chain, achieving our target of removing all plastic packaging in the production of our premium range in 2021 and now aiming to eliminate all plastic packaging across our full range of products by the end of 2022 - in addition to our 'buy-back' process for our premium range where all products are recycled or repurposed.
We continue to strive towards real, sustainable change and by the end of 2025 we aim to ensure our full range of products can be fully recycled. We're extremely proud of our active initiatives as we continue towards minimal environmental impact as a manufacturer in this sector.