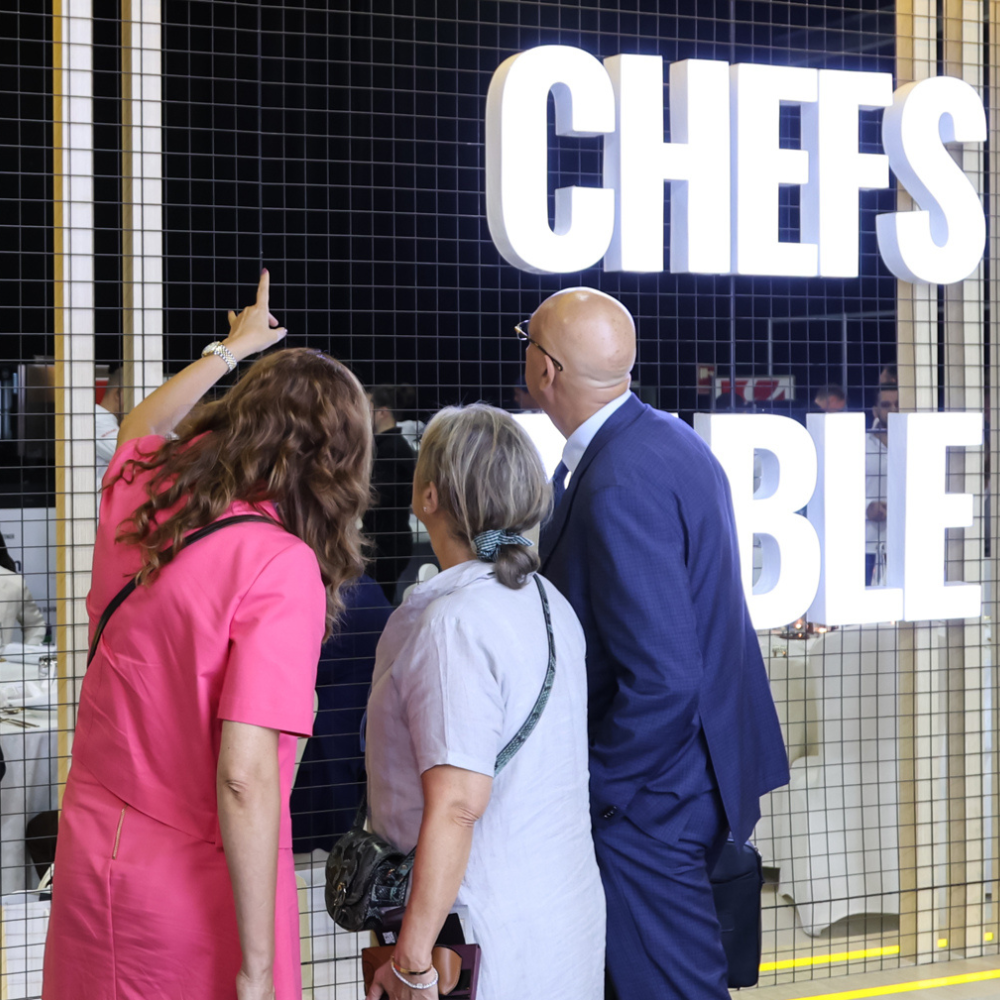 Enhance your networking experience with the immersive Chef's Table, Looking to take part?
Welcome to the electrifying Chefs Table at The Hotel Show, where culinary magic comes to life. As you step into this vibrant event, you're immediately engulfed by a symphony of sights, sounds, and tantalizing aromas. Renowned chefs from around the world gather here to showcase their culinary prowess, creating culinary masterpieces right before your eyes.
We are pleased to announce that The Chefs Table will be back for a sixth edition at The Hotel Show Dubai 2024, and we are looking forward to a bigger competition with many more participants. Nine culinary teams from some of the region's leading hotels will go head-to-head over 3 days to produce a stunning 5-course meal in the hope of winning the coveted title of 'Hotel Culinary Team of the Year'. Organized and managed by The Emirates Culinary Guild, the event is in its 6th year and will once again produce some amazing dishes for our VIP guests to enjoy.
Take a look back at 2023
The 6th edition of Chef's Table at The Hotel Show Dubai continued to captivate visitors with its electrifying atmosphere and awe-inspiring culinary displays. Each chef brought their unique style, techniques, and cultural influences to the table, resulting in an eclectic fusion of flavors and presentations. Visitors had the opportunity to engage with the chefs, ask questions, and gain insights into their creative process.
The Chef's Table has undoubtedly become a highlight for food enthusiasts and professionals alike. It is a place where culinary magic comes to life, and where visitors are treated to an unforgettable journey of flavors and textures. Whether you're a seasoned foodie or an aspiring chef, this immersive event promises to leave you inspired.
Here's what went down at this exciting and buzzing live feature.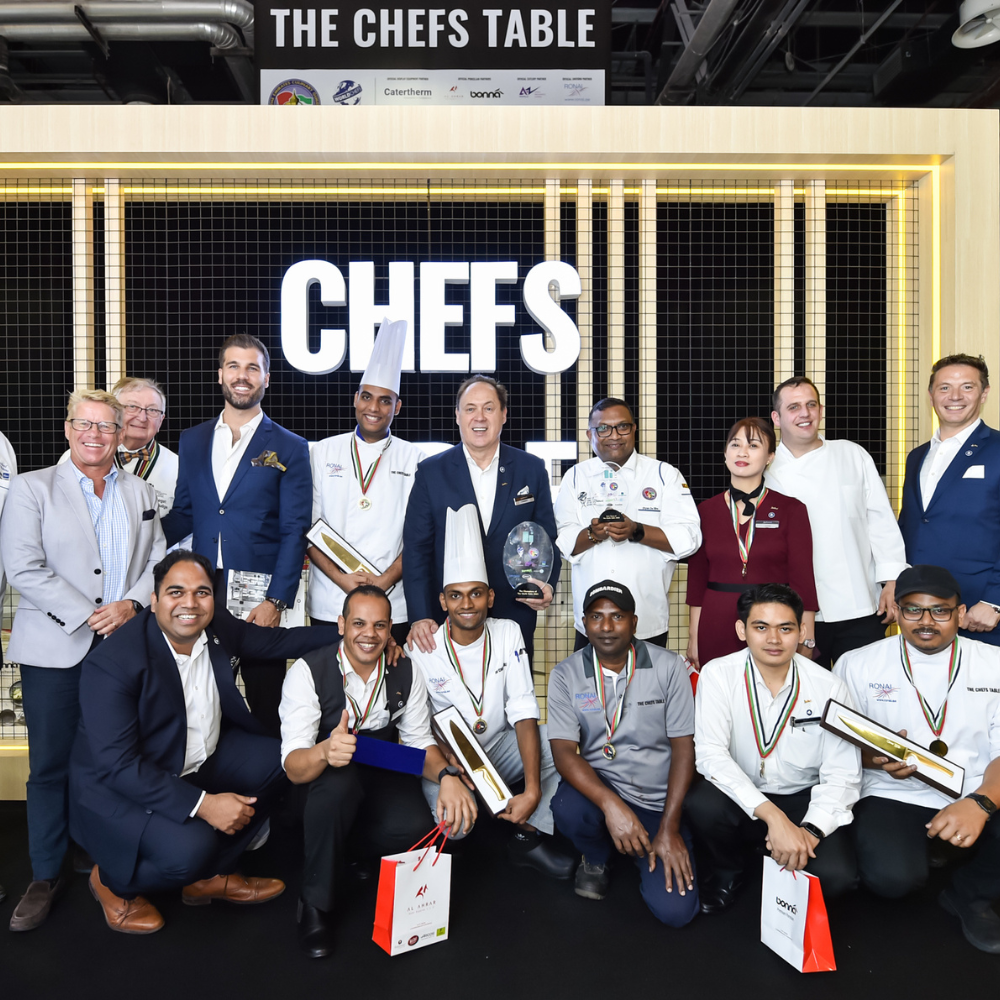 Our Chef's Table 2023 winners
A huge round of applause and congratulations to the talented team at Radisson Blu who were the gold winner in the 6th annual Chef's Table Competition for their exceptional culinary skills and dedication. Your hard work and passion have truly paid off.
Their victory in this prestigious competition is a resounding affirmation of their talent, dedication, and unwavering pursuit of culinary excellence. It serves as an inspiration to aspiring chefs and culinary enthusiasts, reminding them that hard work, perseverance, and an unyielding passion for their craft can lead to extraordinary achievements.
Thank you to our sponsors