KENTAUR WORKS TOWARDS A MORE SUSTAINABLE ASSORTMENT
25 Nov. 2022
The Danish company Kentaur which develops and produces quality workwear for the restaurant business has focused on sustainability for a long time.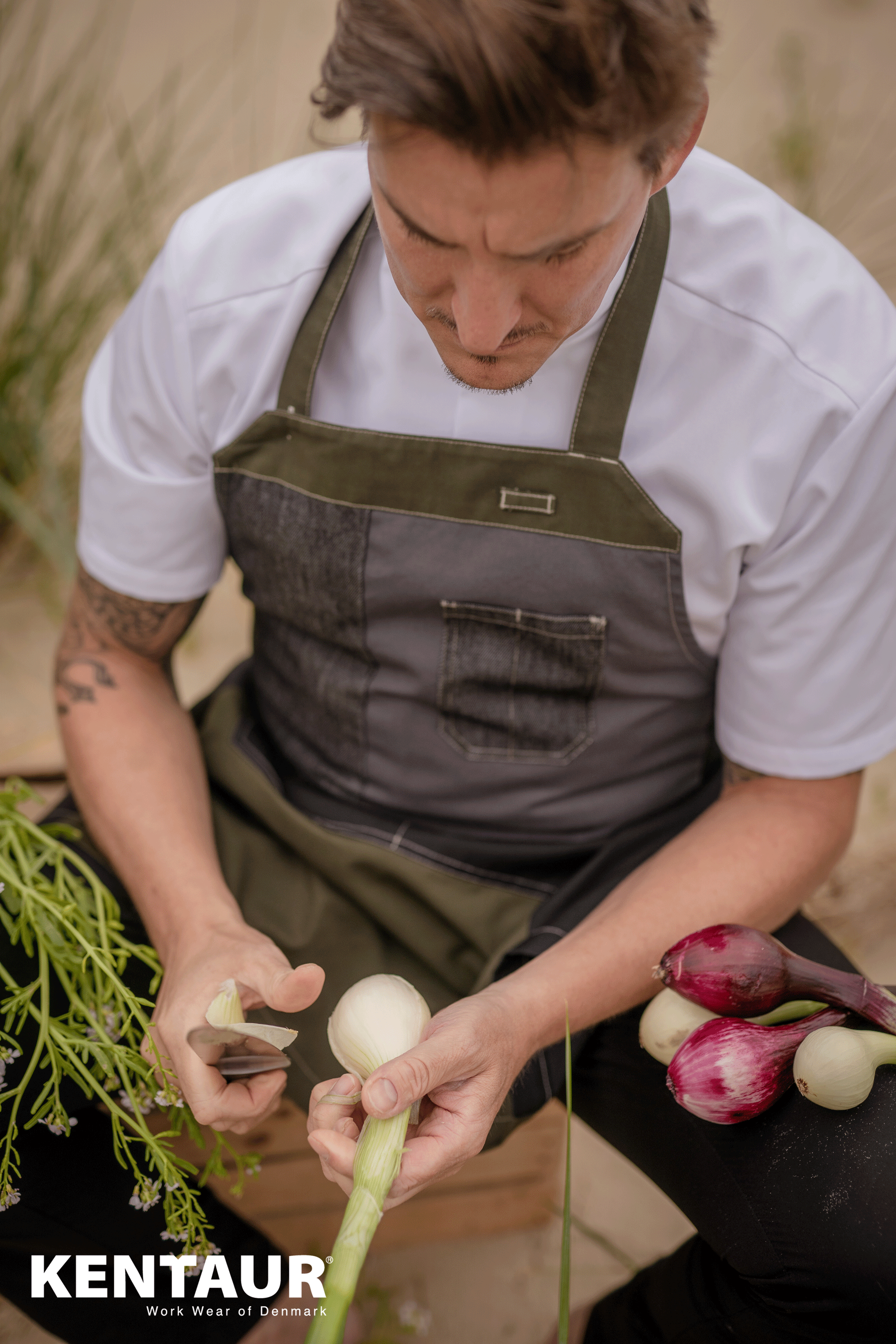 Today, the company has a wide range of articles made of sustainable fabrics.
Before Kentaur® uses new material in its production, it must fulfill Kentaur®'s demands. For once, the fabric must be more sustainable compared to conventional fabrics. Moreover, it must be very durable.
One of the fabrics that got through the company's tests is the fabric Tenceltm Lyocell. Tenceltm Lyocell is a fabric made of sustainably sourced natural raw material wood. The fabric is known for its natural comfort, great strength, efficient moisture absorption, and gentleness to the skin. Hence, this fabric suits the demands of a busy kitchen perfectly.
As the reuse of plastic is essential for the planet, it is also a subject that concerns the company. To reduce plastic waste, Kentaur uses Repreve® polyester in their articles. Repreve® is a 100% recycled polyester from sustainably sourced post-consumer plastic water bottles. Using recycled instead of virgin polyester produces fewer carbon emissions. Moreover, reusing plastic bottles ensures the reduction of plastic pollution.
To encourage the sustainable production of cotton, Kentaur® also has articles that support the Better Cotton Initiative and articles containing Fairtrade® cotton.
The Better Cotton Initiative works with a mass balance scale. By buying articles with the Better Cotton certificate, you support the expansion of sustainable-produced cotton. Even so, it is not guaranteed that the article itself contains cotton from sustainable farming.
Fairtrade® also supports the sustainable production of cotton. The difference between Better Cotton and Fairtrade® Cotton at Kentaur is that you are also guaranteed sustainable cotton in your Fairtrade article.