Consort to unveil new building management app at The Hotel Show Dubai 2022
11 May. 2022
DUBAI (April 2022) – Consort Architectural Hardware, a leading manufacturer and supplier of architectural hardware products, is set to attend The Hotel Show Dubai 2022 between the 24th - 26th May at the Dubai World Trade Centre, Dubai, where it will reveal its new building management system app: 'Consort Mobile Access'.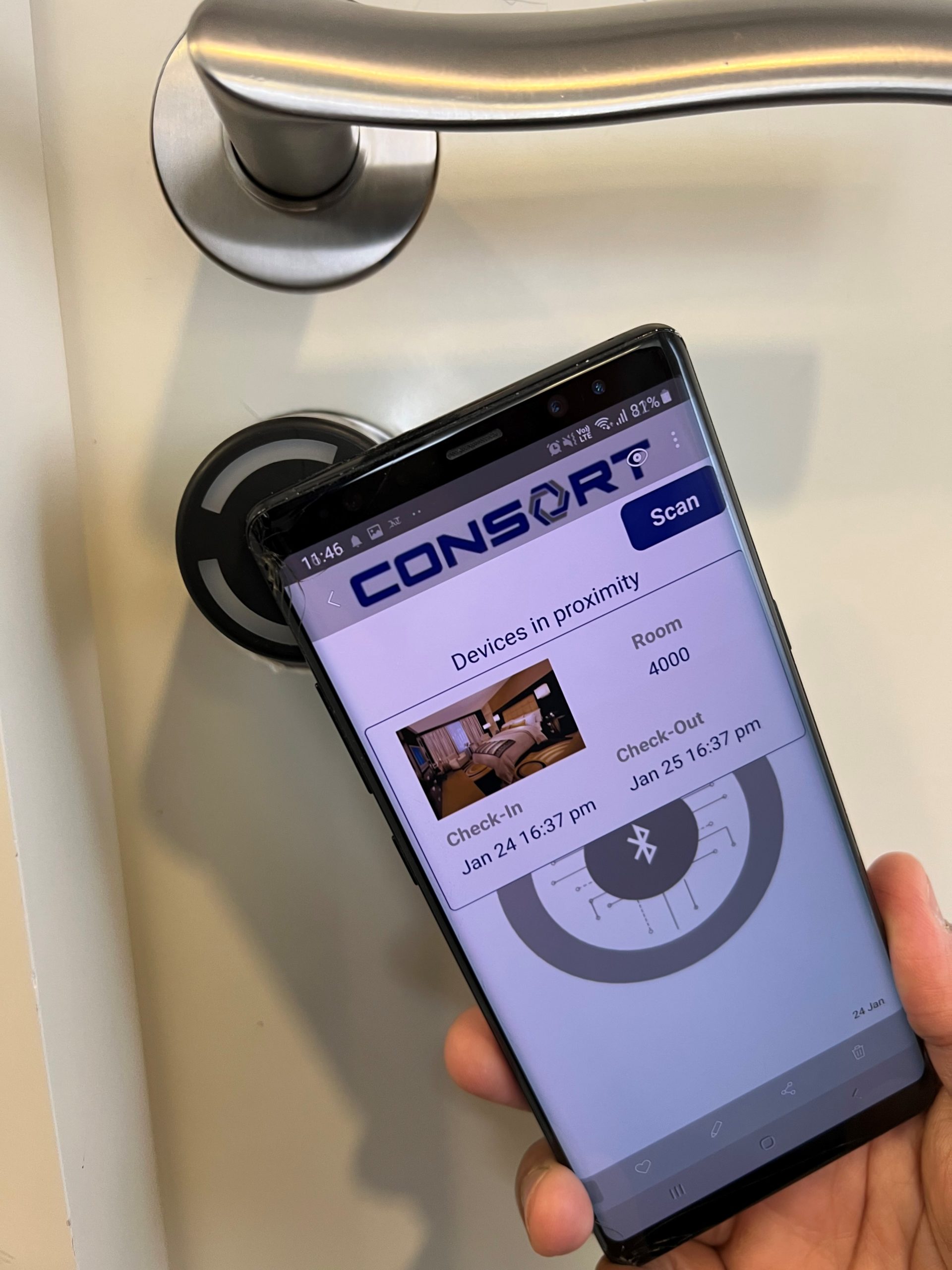 Located on stand 4C161, Consort will be presenting 'Consort Mobile Access', a user-friendly, remote access management solution designed to upgrade hotel electronic lock access from smart PVC keys to mobile key wallets. Using a centralised web portal, the app delivers instant and encrypted key updates, providing guests with improved access and shareability from their smartphones. With comprehensive demos available over the three-day event, the software has been developed with hotel application in mind, but can also be adopted in rental, home, office and student accommodation environments.
The Hotel Show Dubai is the longest running and most influential face-to-face trade event in the region for hospitality and will welcome over 17,000 industry professionals from around the world.
Commenting on the exhibition's return, David May, general manager at Consort Architectural Hardware said: "Following the resurgence of tourism, we're extremely pleased to make a return to one of the most anticipated regional events on the calendar in The Hotel Show Dubai 2022. We're seeing a greater demand for mobile credentials in these settings, and for us, the industry has sorely missed the collaboration that events of this calibre provide. We're excited to showcase the latest development in hotel access software, 'Consort Mobile Access'.
"Usability was a core focus throughout the development of our system, which can be integrated with all current Consort solutions and standalone locking systems. We've built a simplified access management solution that enhances security and convenience, one that is easy to deploy and extends or changes access rights instantly and remotely over secure mobile networks. From furniture fittings to locks and levers, we're proud of our full-service offering, and now we welcome visitors to stand 4C161 to be the first to get your hands on the latest in hotel access software."
'Consort Mobile Access' is currently available for download on Android via the Google Play Store and will be shortly launched on iOS systems. Visitors to stand 4C161 will also have the chance to preview a range of Consort's door control solutions, including premium lever and pull handles.
To download 'Consort Mobile Access' on Android, visit: https://play.google.com/store/apps/details?id=com.consort.app. For more on Consort Architectural Hardware, visit: www.consort-hw.com
About Consort Architectural Hardware
For over 50 years, Consort has continued to deliver in its mission to provide highly engineered, quality ironmongery that adheres to the most stringent of industry certifications and standards. As an international, family-owned business, Consort is proud to operate as a single source solution, delivering the best in hardware to markets in the UK, US, Middle East, Asia and South Africa.
For more information, visit: www.consort-hw.com
Media Information
For media information, please contact: [email protected]