Design To Be Seen: Neo Design Studios At INDEX DUBAI 2022
12 May. 2022
Germany based design brand showing its best and most remarkable new design products.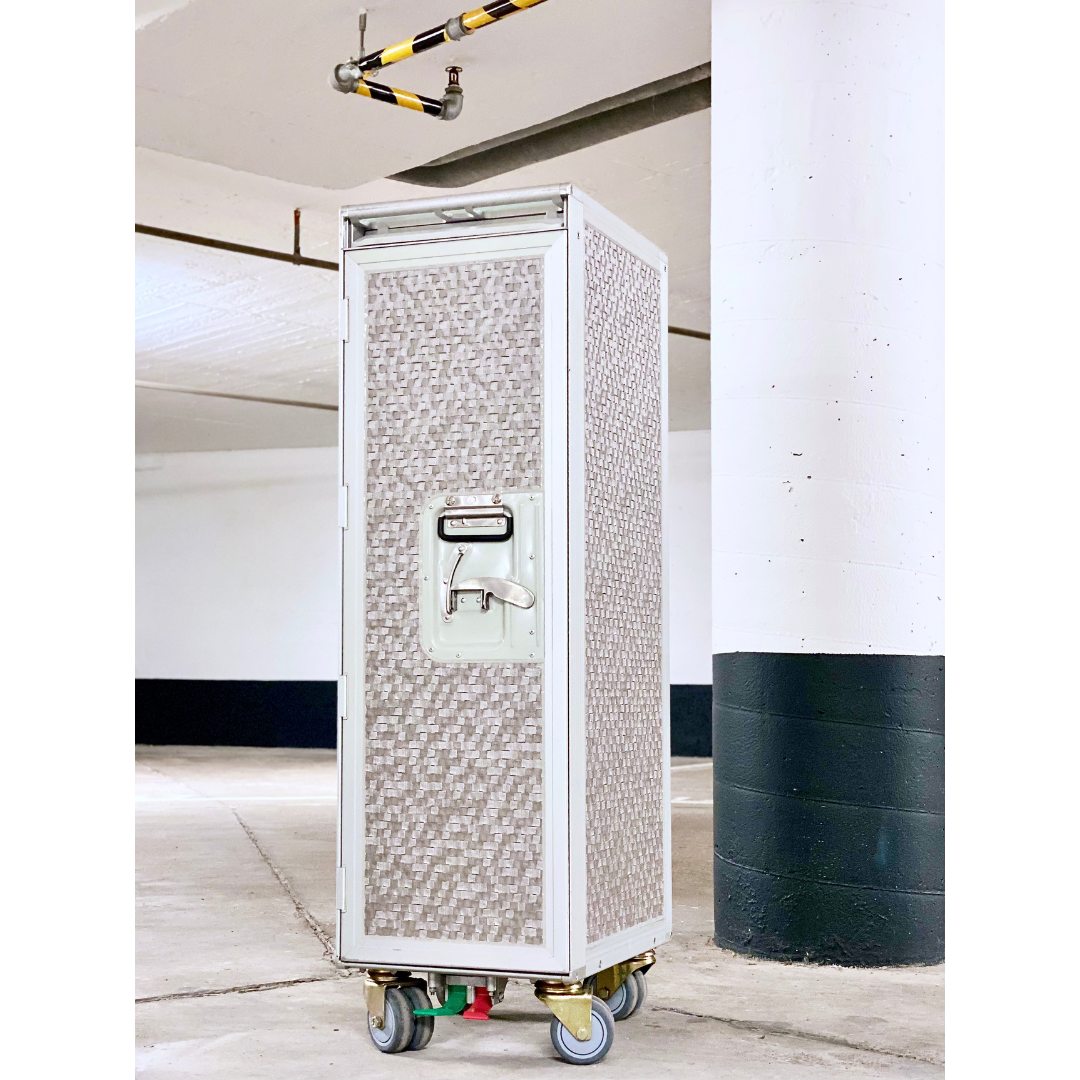 Cologne, Germany: Rodrigo Vairinhos aka "neo design studios" are very happy to announce its first time  ever participation at the very prestigious INDEX DUBAI 2022, the lead international interior and fit-out trade show in the MENA region, taking place during the 24th and 26th of May at Dubai World Trade Centre, Hall 2, Booth number 2D54 at the GERMAN pavilion.
Rodrigo Vairinhos and his brand "neo" (neo design studios) are known for its contemporary minimal but bold designs, from furniture to accessories to lighting.
One of the products being highlighted during INDEX DUBAI and being displayed for the very first time is the brand new collection entitled as "UPCYCLED:" whose process and main aim was to dedicate some of its creative work towards the reuse and transformation of unwanted, old or second hand Atlas-Norm half-size and full-size airplane trolley, converting them into beautiful high quality new products with environmental and artistic value.
To go along with the trolleys neo is bringing to Dubai its best selling lighting fixtures such as "SLICES", "DUO" and "ORGANIC" and the amazing brand new ceiling/suspension lamp "DAZZLE", a piece of affordable luxury, completely handcrafted in ceramic and mosaic mirror inspired by the 1970's disco glam and shiny disco balls and in the mirrored glass facades of the skyscrapers and neon billboards you find in Dubai.
Neo is also displaying small home accessories. All collectible, exclusive and unique handmade design souvenirs visitors shouldn't miss such as the bookends "SOFT OBJECTS" and the beautiful "mixed-use" product "SMOKEBOX/FLOWERBOX" to be used both as a bakhoor censer or a vase. This contemporary take on the traditional bakhoor burner mabkhara found all across the Arab world is Beauty, tradition and minimalism in one.
Our individual and unique designs are perfect for the ones looking for an original not on the high street kind of product.
This and much more - Hall 2 - Booth number: 2D54 at the German Pavilion
For more information please contact Rodrigo Vairinhos under [email protected]